LOVE at Reston Station
The LOVEworks art program is a state-wide branding initiative designed to encourage travel throughout Virginia and celebrate the "Virginia is for Lovers" message.
LOVEworks
The program established in 2013, with 16 LOVEworks created during that first year. Today, there are over 150 public "LOVE" artworks across the state, now proudly including Reston Station. With LOVEworks at the entrance of our Reston Station Community, the sculpture not only acts as an artistic centerpiece, but a loving symbol of our Virginia pride.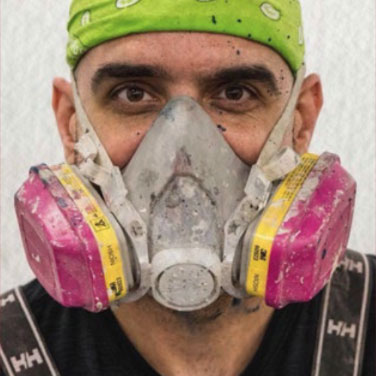 Artisan Dylan Myers of Dylan Myers Design created this 7,675 pound act of LOVE at Reston Station. Made with Ultra High Performance Glass Fiber Reinforced Concrete and carbon fiber rebar, as an added structural element, LOVE emerged. LOVE's colors were created with integrated pigment and glass pieces.
The foam core of each letter reduces the weight, with internal structures, that maximizes the strength to weight ratio. Each letter is supported 18″ from the top of the base with stainless steel all-thread rods in order to achieve the " floating" effect. Bases were cast with a board form technique, creating depth and character.
This is how concrete was cast before the days of plywood forms like you see now. In order to give the exact degregrated look, every single exposed rock was time intensively hand placed prior to casting. After the concrete had cured, the rocks were sheared off by hand with a hatchet. No machines were used for this process. This achieved the true look of a wall that underwent an enormous force.